Daily Brew Compostable Nespresso® Pods
Sorry, this product is currently sold out.
Country - Colombia / Brazil
Altitude - 1100 - 2000masl
Varietals - Caturra, Typica, Bourbon, Mundo Novo
Process - Washed
Roast Level - Medium
Body - 3 of 5
Acidity - 3 of 5
Sweetness - 4 of 5

Daily Brew as the name suggests is a fantastic everyday coffee, a blend from Brazil and Colombia. It has caramel rich cocoa taste notes which is complimented by a plum and raisin like sweetness all wrapped up in a compostable pod.
Certified Rainforest Alliance


FREE DELIVERY ON ALL PODS
All our pods are only compatible with original Nespresso® type machines (not Vertuo).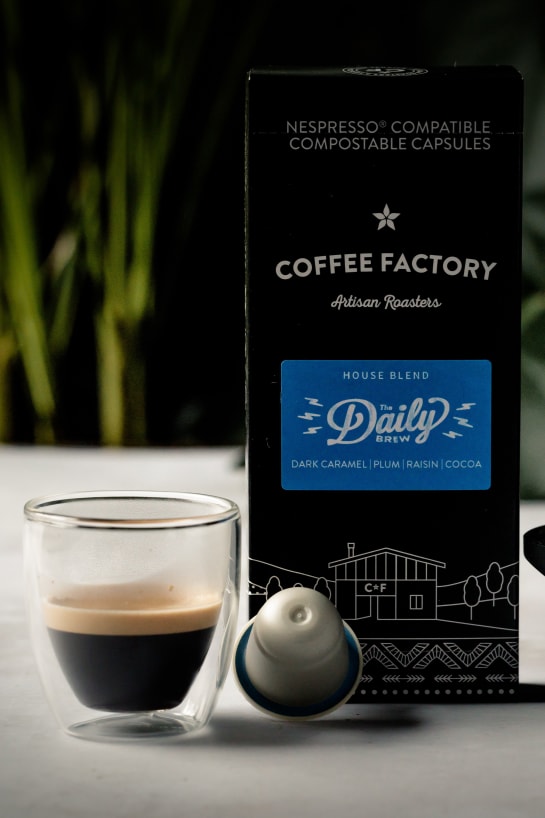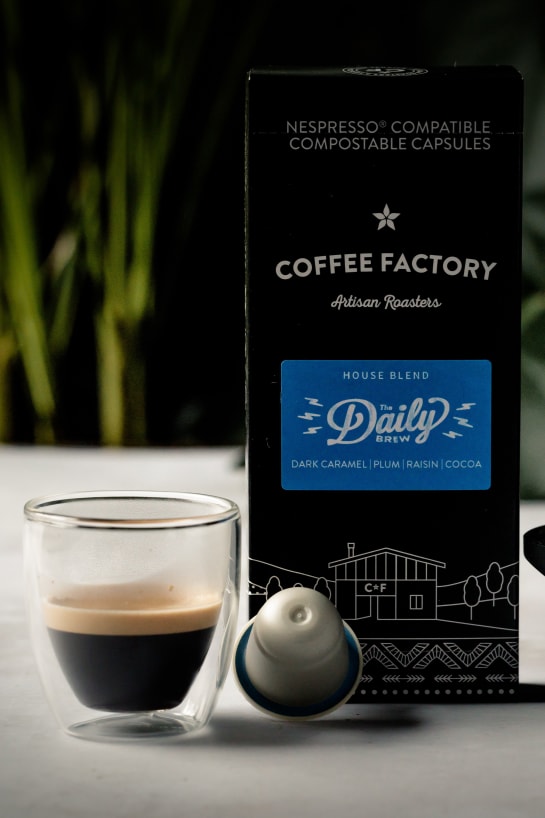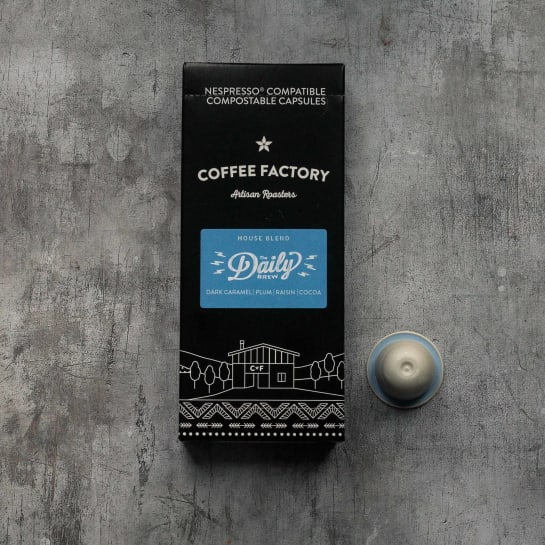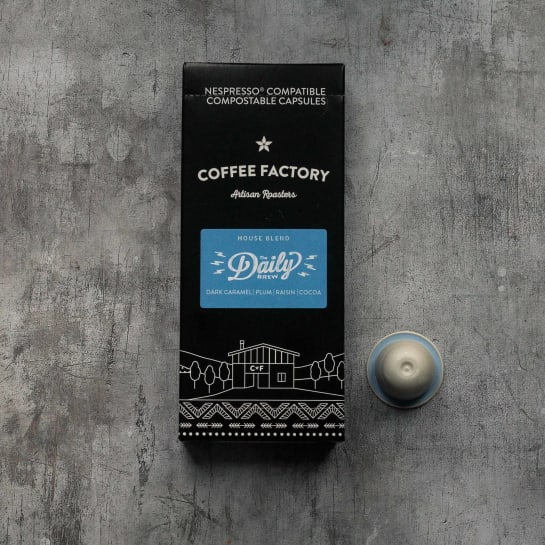 FREE DELIVERY ON ALL ORDERS