Black Bear Compostable Nespresso® Pods
Sold Out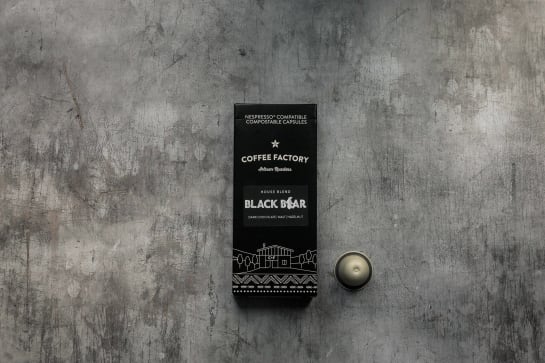 Sorry, this product is currently sold out.
Location - Central and South America
Varietal - Bourbon
Process - Pulped natural and washed
Roast Level - Medium dark
Body - 4 of 5
Acidity-2 of 5

Black Bear, the coffee that started it all....It's our go-to cup and has become our flagship blend for good reason. 
Our homage to a classic Brazil based blend, comprised from two fantastic stand alone single origins, scoring above 80% on the cupping table. This blend delivers deep, rich chocolate notes and big body. Great for espresso based drinks and is especially chocolatey when milk is added, yet versatile and enjoyable with any brew method. Roasted to a medium/dark enabling full caramelisation bringing out the natural sweetness and body within the cup. 
Awarded 2 star 'Great Taste Awards' three years running.
FREE DELIVERY ON ALL PODS
All our pods are only compatible with original Nespresso® type machines (not Vertuo).
FREE DELIVERY ON ALL ORDERS