Sold Out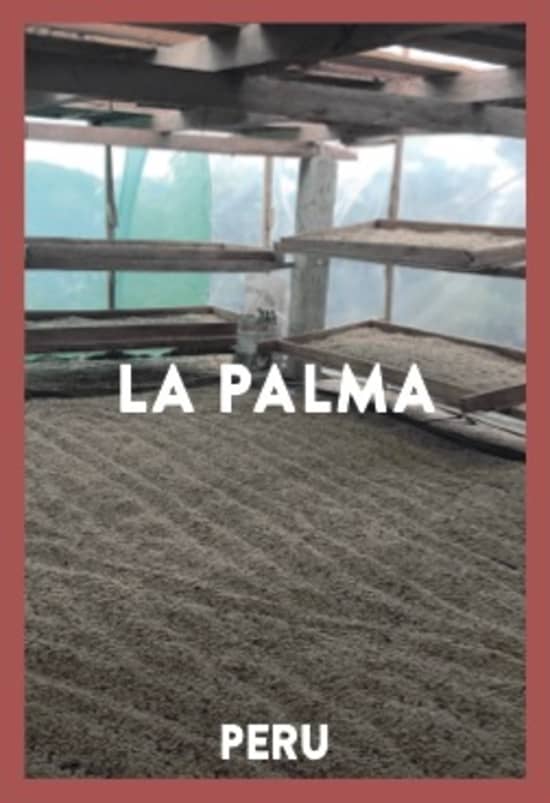 Sorry, this coffee is currently sold out.
Varietal - Caturra, Bourbon, Catimor
Process - Washed 
Altitude - 1800-2000 masl
Location - La Palma, Colasay
Roast Level - Medium
Body - Syrupy
Acidity - Red Apple
Sweetness - Stewed Fruits

FREE DELIVERY ON ALL COFFEE

La Palma is a village in the district of Colasay and most of the coffee producers in this area have farms between 1700 and 2000 masl and grow caturra, costa rica 95 and castillo varieties. The area is fairly remote and isolated, which has meant that very few buyers have worked directly with producers in this area and aggregators have thrived. Despite this, the coffee has a huge amount of potential, due to the growing conditions and varieties, it seems that there is a lot more Costa Rica 95 in this area, which has adapted well and seems to give a very unique, floral profile. Coffee is generally picked and processed by the producers themselves, fermented for 24 to 36 hours and then dried on tarpaulin mats. Peru is the ninth largest coffee producer in the world, and the third largest in South America. Whilst conditions are optimal for the production of good quality coffee, there are significant challeng- es in relation to farm's geographic isolation, the lack of adequate processing facilities and volatility in price.