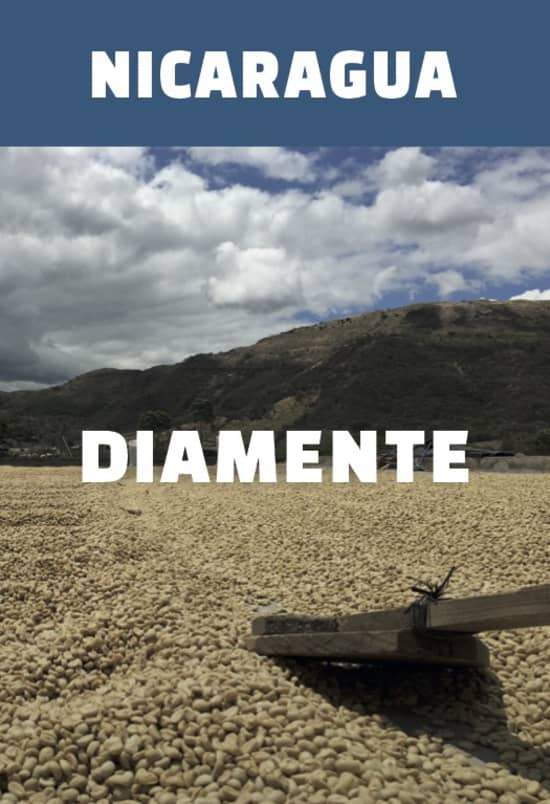 Nicaragua Diamente
Single Origin
molasses
raspberries
tart acidity
Cup Notes - Up front we found a tart acidity, which reminded us of raspberries, with a molasses sweetness on the finish.
Process - Red Honey
Altitude - 1200-1800 masl
Varietal - Caturra, Catuai
Location - Jinotega

Diamente comes from producers within the Asociacion Aldea Global Jinotega. Aldea Global is a Nicaraguan farmer association, started by 22 small farmers in 1992. Currently they are assisting more than 1,300 farm families, most of them belonging to the Chorotega Indigenous Community. Their vision is to become one of Nicaragua's leading and most renowned organisations for assisting small growers and their communities. Aldea Global continues growing and investing in different programs for their members: developing apps for many areas of farm management, providing real-time soil analysis technology, fertilizers and supplies according to the soil and crop requirements; as well as microfinancing services and social programs during the whole year.