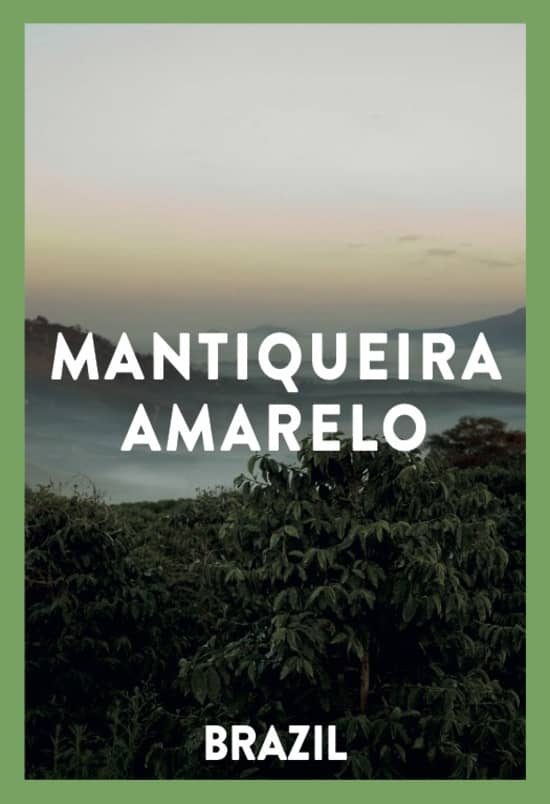 BRAZIL MANTIQUEIRA AMARELO
Single Origin
Chocolate
Hazelnut
Plum
Raspberry
Varietal - Yellow Bourbon
Process - Natural 
Altitude - 1500 masl
Location - 
Roast Level - Medium Dark
Body - Round
Acidity - Dried fruits
Sweetness - Sugar cane
FREE DELIVERY ON ALL COFFEE

The Serra de Mantiqueira stretch across São Paulo, Minas Gerais and Rio de Janeiro states. Located in the Minas Gerais state, the Mantiqueria de Minas area was the first to get a geographical indication in the Brazilian coffee industry (supported and developed by BSCA). This fresh approach, akin to 'terroir' in the wine industry, is redefining how people view specialty coffee from Brazil with 25 counties in the region and 7,800 producers, of which 89% are smallholders. The area comprises 69,500 hectares and altitude ranges from 900 to 1,500 masl, with a predominance of yellow varieties over the more typical red. All coffees are minimum 84 SCA points as part of the denomination and many enter the late harvest Cup of Excellence in Brazil. Once the coffee is picked, it is processed through to dry milling on the farm, and then brought to the Cocarive warehouse just outside São Lourenço.